We incorporate our young people into our liturgical life, in one-on-one formation, and inter-generational gatherings.
Much group formation for our young people takes place at Camp Cross, our Diocesan Camp on Lake Coeur d'Alene. Some youth enjoy being part of our ministries of service such as the summer Weekend Backpack Meals program, and the Care Center Ministry.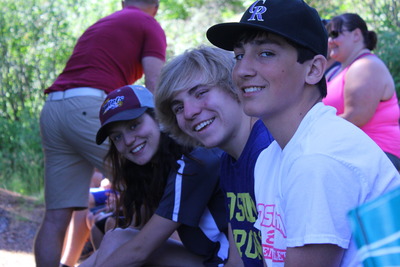 Twice a year we re-evaluate, see where our energy is, and how many folks are interested in meeting together. Throughout the year, we enjoy together our ministries that integrate our members in worship, service, and fellowship, regardless of age.